While I have an all-time favorite list, some things just won't make that list. I figured I'd share some of my favorite things from this year. If you're subscribed to the newsletter, you may have gotten a sneak peek at what I'm consuming.
So let's get to it!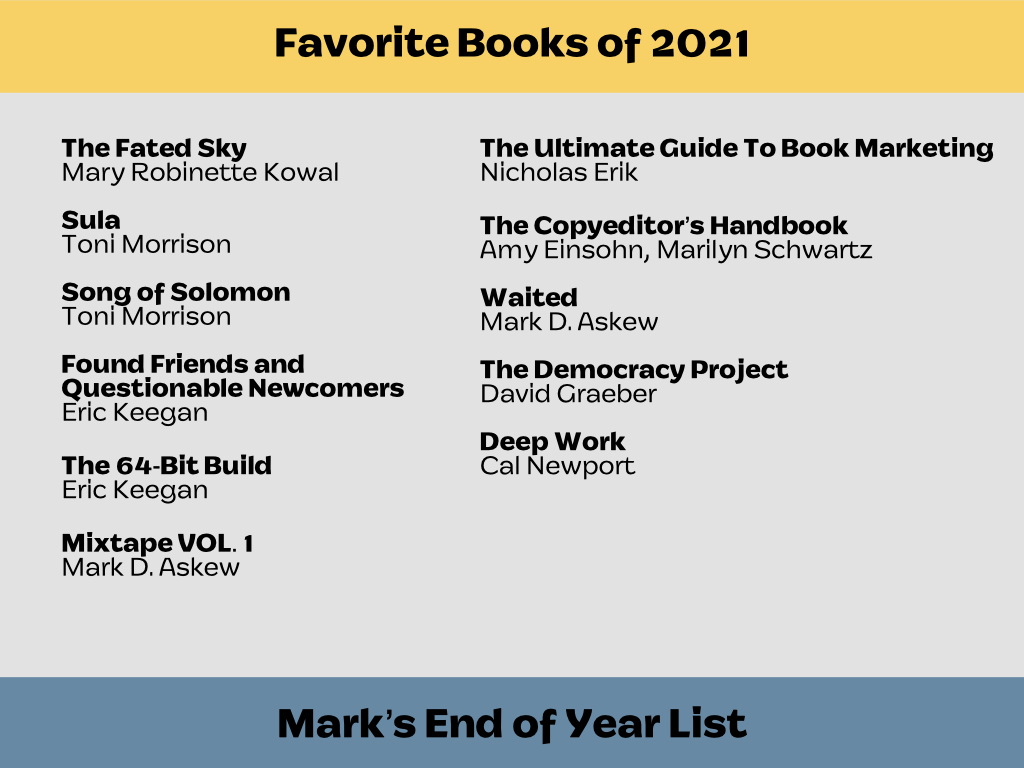 Favorite Books of 2021
These are books I've rated as 5-out-of-5. You can view all the books I've read in 2021 via my bookshelf. Here is the list in no particular order:
*Book links are affiliate links.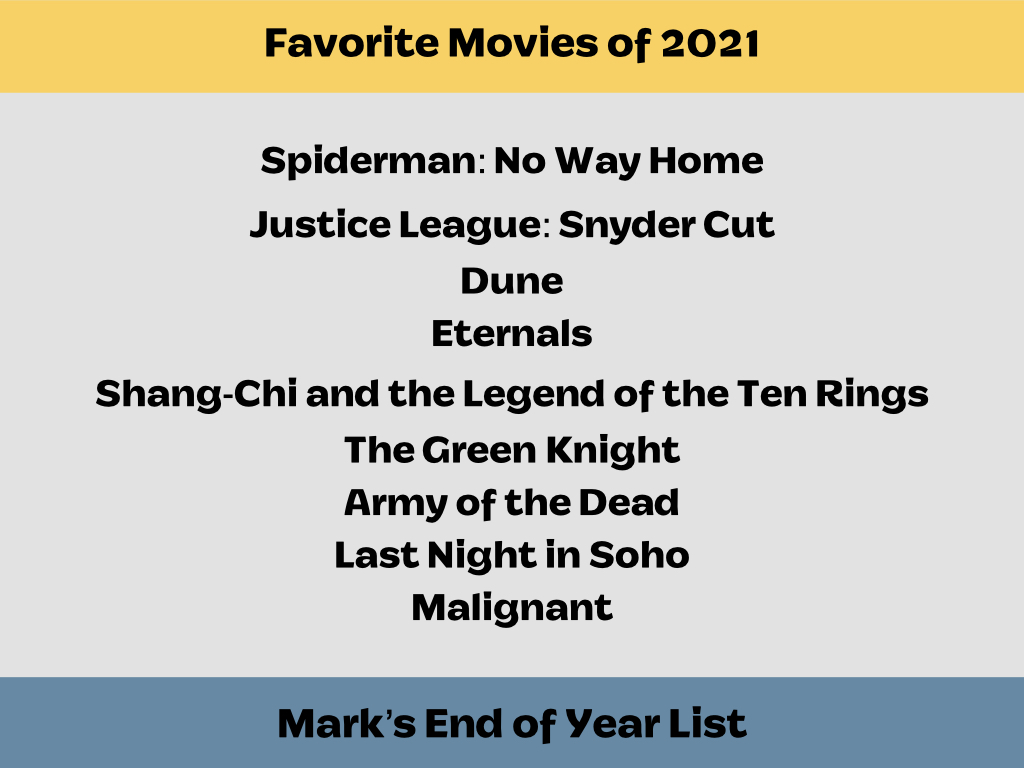 Favorite Movies of 2021
Spiderman: No Way Home
Justice League: Snyder Cut
Dune
Eternals
Shang-Chi and the Legend of the Ten Rings
The Green Knight
Army of the Dead
Last Night in Soho
Malignant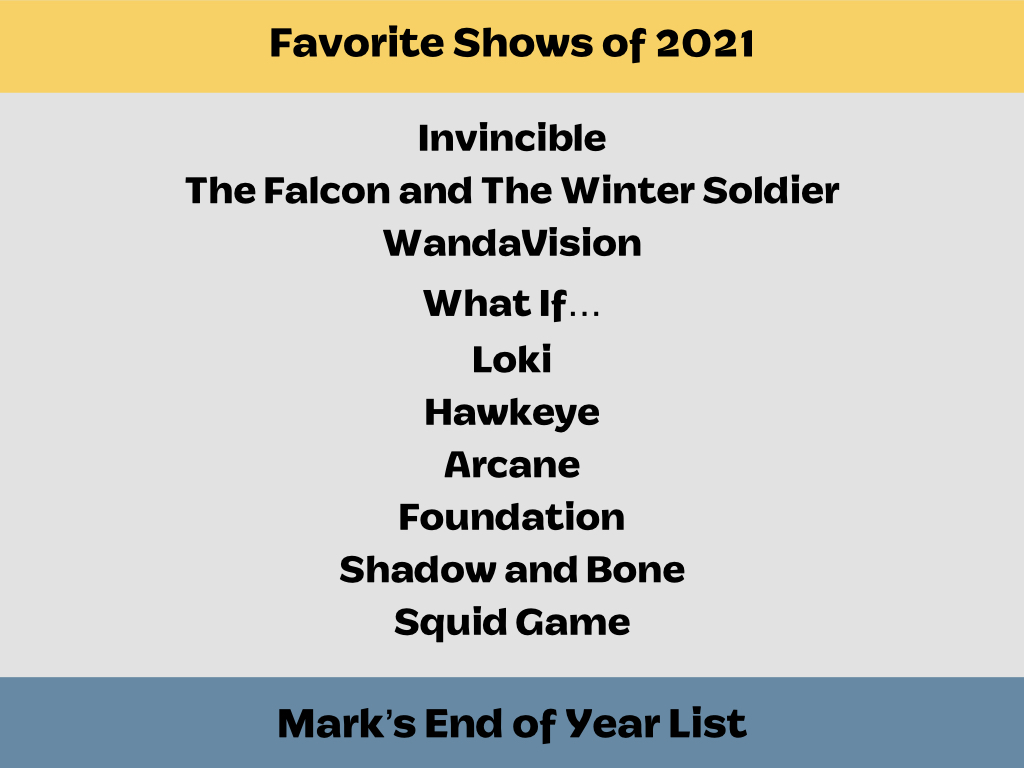 Favorite Shows of 2021
Invincible
The Falcon and The Winter Soldier
WandaVision
What If…
Loki
Hawkeye
Arcane
Foundation
Shadow and Bone
Squid Game
Honorable Mentions (Shows I have not finished)
The Witcher
The Expanse
The Wheel of Time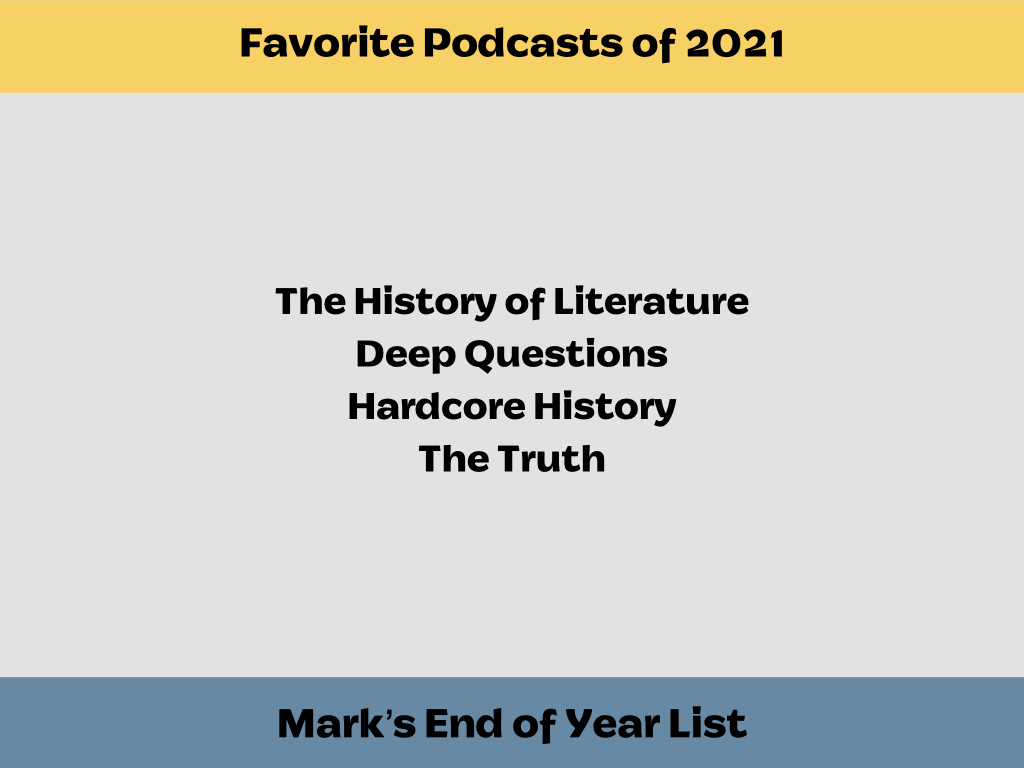 Favorite Podcasts of 2021
I love my podcasts; however, this year saw a sharp decline in consuming new podcasts. I hope that I can change this in 2022.
Honorable Mention: AniMonday—I discovered they were back with new episodes a little later in the year.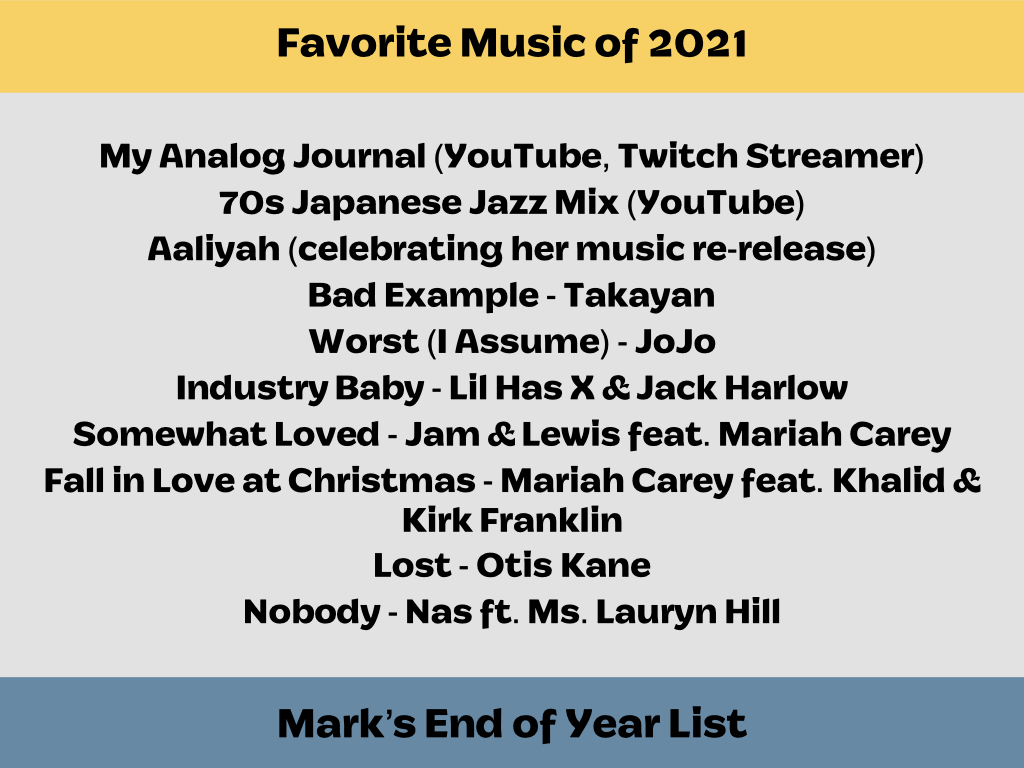 Favorite Music of 2021
Music is a difficult list to make because I mostly stick to older music or soundtracks and loft for background noise. However, I still wanted to include a mixture of music that captured me this year. Some are compilations, re-releases, and new releases for the year.
My Analog Journal (YouTube, Twitch Streamer)
70s Japanese Jazz Mix (YouTube)
Aaliyah (celebrating her music re-release)
Bad Example – Takayan
Worst (I Assume) – JoJo
Industry Baby – Lil Has X & Jack Harlow
Somewhat Loved – Jam & Lewis feat. Mariah Carey
Fall in Love at Christmas – Mariah Carey feat. Khalid & Kirk Franklin
Lost – Otis Kane
Nobody – Nas ft. Ms. Lauryn Hill (she killed her verse)