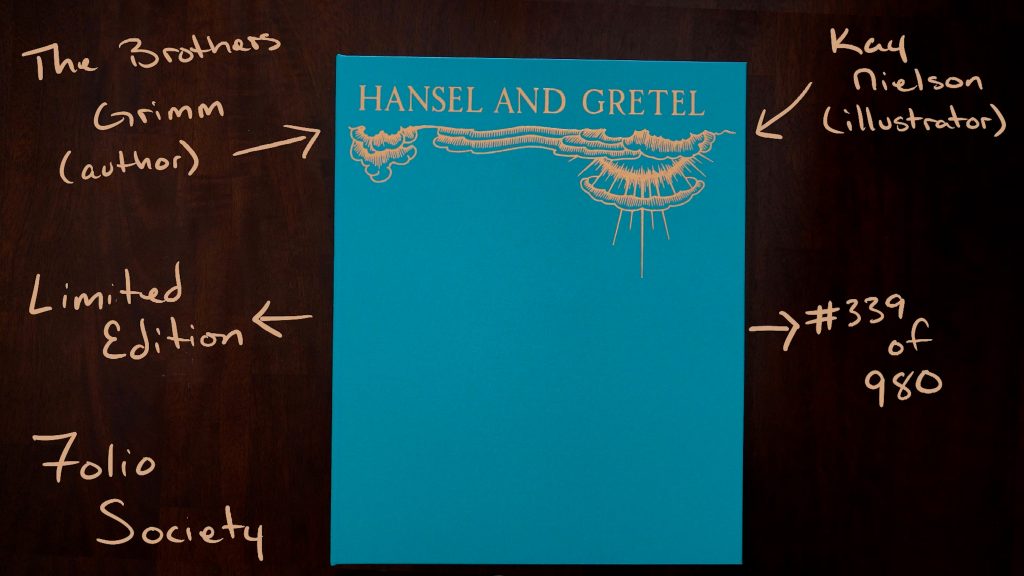 Title: Hansel and Gretel and Other Stories
Author: The Brothers Grimm
Illustrator: Kay Nielson
Publisher: Folio Society
Original Publisher: Weathervane Books
This is the Folio Society Limited Edition Facsimile of The Brothers Grimm collection of stories. This is #339 of 980 editions.
The video unboxing that I include below is a few years old. That is how long it finally took me to edit the footage to share. While editing, it reminded me of how different this book is from the rest of my collection. Most have dark coverings, even if they come in a slip box. This book, however, is an all white cover with some beautiful illustrations.
If I were to record the unboxing today, I would be sure to show off much more, such as the book's spine. Moving inside, we get some beautiful colored images that all have Japanese tissue covering the artwork.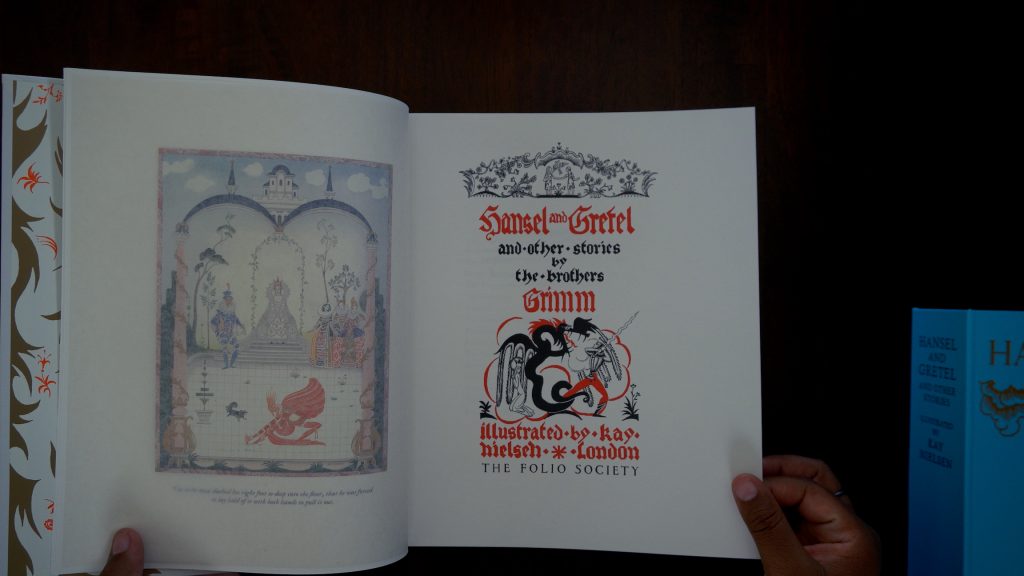 Outside of the ten color images, the book also has black and white illustrations. The drop caps are also ornate. Kay Nielson, the illustrator, did such a wonderful job.
This is one of the many limited editions I am so lucky to have snagged.
Book Details
Printed on Caxton Wove paper
12 reproduced color plates from a copy of the first edition
10 black-and-white images printed on Caxton Wove paper
Buckram bound with gold foil
Gilded top edge
Video
Here is a brief unboxing video so that you can see the beauty yourself.