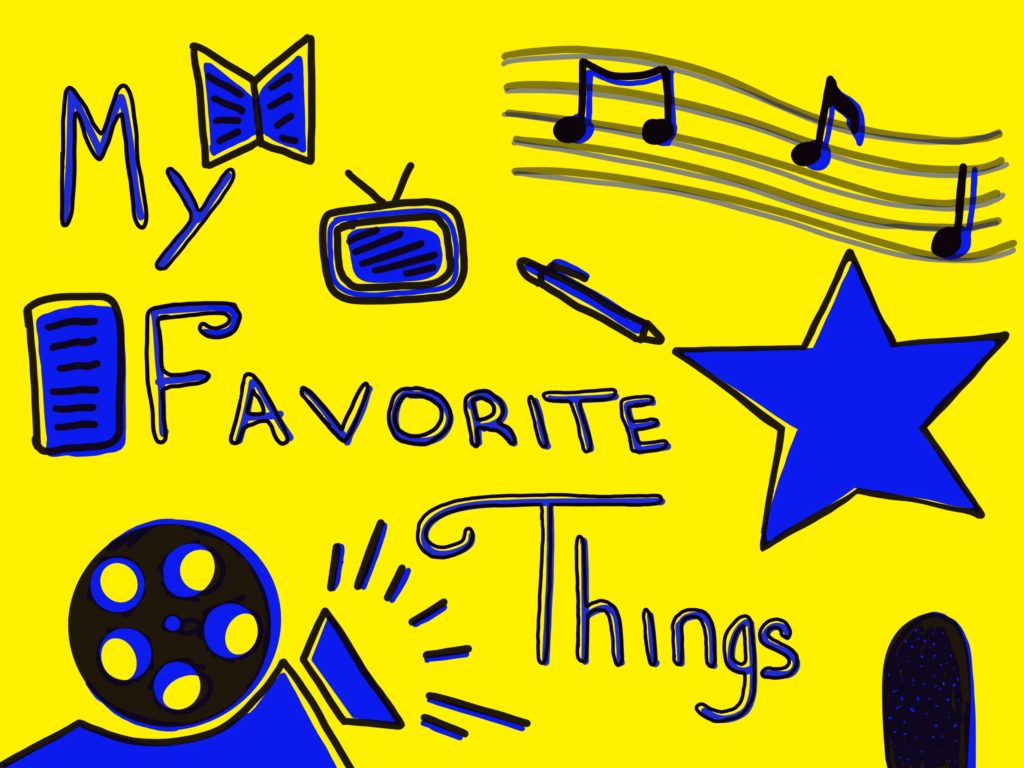 Why not make a favorite things post?
---
TV
Person of Interest – A fun show that starts procedural but becomes serialized.
Fringe – If you like science fiction – this was one of the best prime-time shows.
Legion – Fun. Mind-bending, super-hero show based on comic book.
Mr. Robot – Cerebral, mind-bending, experimental.
The Expanse – Sci-fi, politics, and great characters!
Hannibal – Suspensful slowburn.
Dead Like Me – A comedy, deadpan humor.
Pushing Daisies – Beautiful, charming, love the alliteration.
Anime
Cowboy Bebop – Who hasn't seen this?
Hunter X Hunter – Fantastic. Great action and magic system.
FullMetal Alchemist Brotherhood – Great story, great magic system.
Death Note – Cerebral, thrilling. So many great moments.
My Hero Academia – Talk about character and story development…
Demon Slayer – The art is amazing and great characters.
Mob Psycho 100 – Great art and fantastic storytelling.
One Punch Man (S1) – Season 1 is fantastic art and story.
The Promised Neverland – Suspense, thrilling and great directing.
Movies
Memento – Guy Pierce is fantastic. Nolan is fantastic.
Donnie Darko – Dark and fun. I consistently rewatch this.
The Prestige – A fantastic movie in a typical Nolan style.
Call Me By Your Name – Crazy atmospheric. Based on a fantastic book.
Baby Driver – Good film with great editing to coordinate the music and stunts performed throughout.
Scott Pilgrim vs The World – Fantastic movie, great editing. Uniquely its own.
Battle Royale – Very brutal.
10 Cloverfield Lane – Love the claustrophobic feeling. Very fun.
Arrival – A cerebral science fiction movie.
Books
A Song of Ice & Fire Series – Dark fantasy. Very political.
Call Me By Your Name – Stream of consciousness writing. Great story.
Find Me – "Sequel" to CMBYN. Fantastic writing.
Deaf Republic – Narrative poetry collection
Lord of the Rings – I mean, come on.
The Student – Short story by Anton Chekhov
American Gods – Great story and writing.
World War Z – Collection of stories. Great reflection on humanity.
Song of Solomon – Talk about a character journey.
Podcasts
Limetown – Fictional mystery podcast.
A Very Fatal Murder – Satirical true crime podcast
The Bright Sessions – X-men meets psychiatrist.
Dissect – Dissects music from structure to culture.
Hardcore History – Prepare yourself for epic 6hr episodes
Revisionist History – The unanswered questions on past events.
Twenty Thousand Hurtz – Stories behind sound.
What Happened To Pizza At McDonalds – A journey to find why McDonalds no longer serves pizza.
People I Follow
Designers
Chris Do – Educator / Designer
Paula Scher – Designer
Armin Vit – Designer
Jesse Showalter – Web Designer

Writers / Authors
Julian Shapiro – Writer
Cal Newport – Writer / Author
Sara Cannon – Author
George RR Martin – Author
Toni Morrison – Author

Philosophers / Commentators
Noam Chomsky – Philosopher
Cornel West – Philosopher

Composers
Hans Zimmer – Composer
Jeff Russo – Composer
John Williams – Composer

Music Artists
Missy Elliott – Writer / Producer / Artist
Mariah Carey – Writer / Producer / Artist
Lauryn Hill – Writer / Producer / Artist

Film / TV
Bryan Fuller – TV Writer / Producer
Noah Hawley – TV Writer / Producer
Jonathan Nolan – TV Writer / Filmmaker / Writer / Producer
Christopher Nolan – Filmmaker / Writer / Producer
Paul Machliss – Film Editor
Joe Walker – Film Editor
---
This list was last updated 12/26/2021.