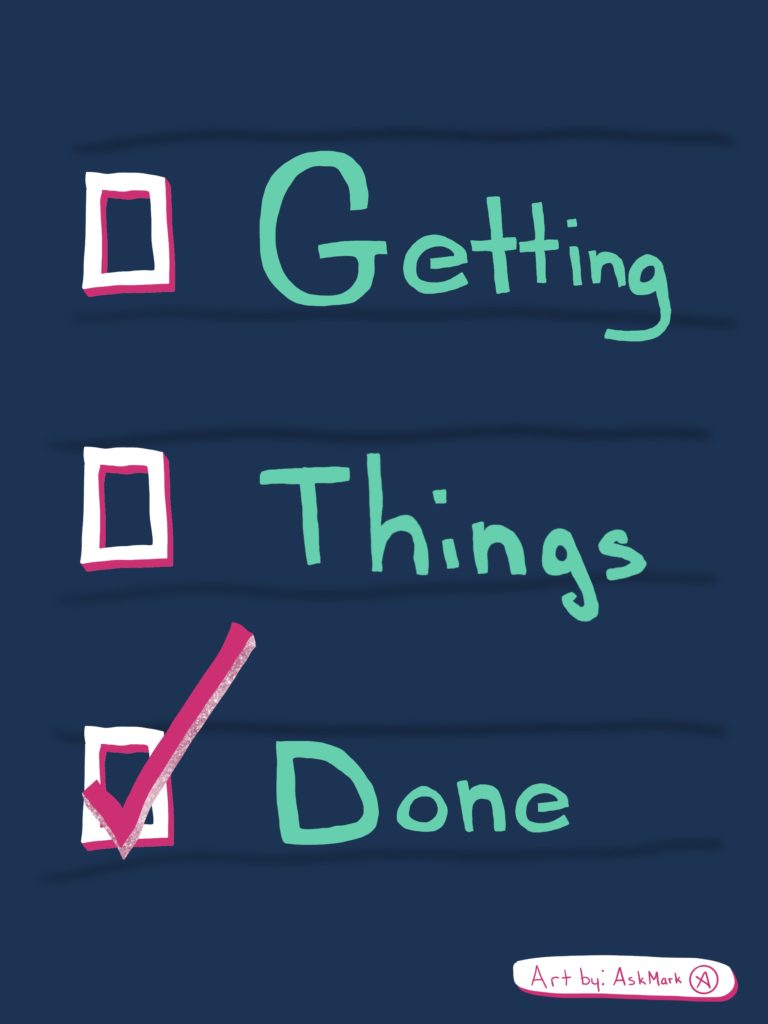 Title: Getting Things Done
Author: David Allen
Publisher: Penguin Books
Rating: 3/5
Buy: Amazon (affiliate link)
Synopsis
In today's world, yesterday's methods just don't work. In Getting Things Done, veteran coach and management consultant David Allen shares the breakthrough methods for stress-free performance that he has introduced to tens of thousands of people across the country. Allen's premise is simple: our productivity is directly proportional to our ability to relax. Only when our minds are clear and our thoughts are organized can we achieve effective productivity and unleash our creative potential.
Review
First things first—I had a difficult time getting through this book. The information provided is useful but I felt that the book was longer than it should have been. I did, however, break my rule in forcing myself to read the book. If it was not for reviewing this book on The Productivity Lab, I would not have finished this book.
The book's focus is on why you are not completing the things you need to complete. Allen goes into detail about what is stopping you from taking action and outlines things for you to document and how to move forward with identifying, categorizing, and actioning the items he calls projects.
There are many salient bits of information and quotes within this book. Even before reading this book, I've heard of and enacted the 2-minute rule which says that if you can complete the task in 2 minutes or less to just do it. I have also already implemented his concept of the in/out bin. I have a tray to the right of my desk where things I need to process sit. To my left are a second desk, bookcase, folders, and paper shredder for items after I have processed them. This was a process I used extensively when "remodeling" my living room and kitchen. A system was developed to process the tasks and identify the next steps.
My issue is that I felt the book was entirely too long for what you needed. I also found that the version I read is a rewrite of his original work, therefore, I can't speak to the structure and style of the first iteration of this book. I can say that, to me, this book got a bit tedious in providing long lists of things for you to itemize and repeating the same concept in varying ways. It was at this point where I had gotten the gist of the book and wanted to move on but I was only 50 pages in and had 250 more pages to read. Lastly, I felt as though the author thought that I was incapable of understanding how to use basic stationery items to file away items. After each concept, the author goes into agonizing detail about how to use your stationery when simply laying out the concept for the reader will work. But then, maybe I am not the intended reader?
In Closing
Despite my issues with the level of detail and tediousness I felt in the book, the content is good. I was just not the right audience. If you are getting started and don't know where to start in defining a productivity workflow,, then this is a good book that goes into detail in providing you a structure and process to organize and execute on your projects.
---
Want to hear more about this book? Check out my podcast, The Productivity Lab, where my co-host and I discuss this book and more. Listen to Getting Things Done Book Review