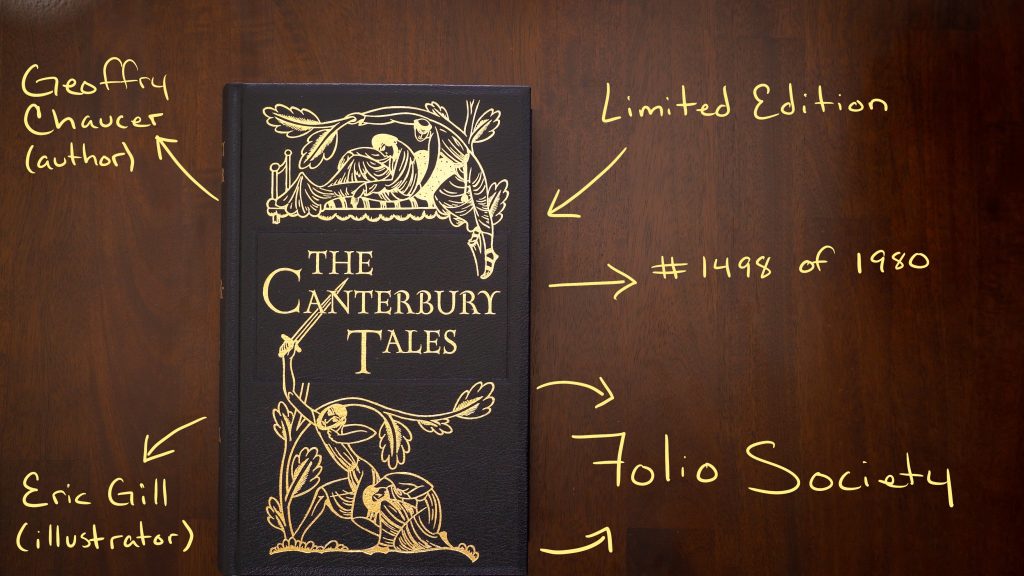 Title: The Canterbury Tales
Author: Geoffrey Chaucer
Illustrator: Eric Gill
Publisher: Folio Society
Original Publisher: Golden Cockerel Press
This is the Folio Society Limited Edition Facsimile of Geoffrey Chaucer's collection of stories: The Canterbury Tales. This is #1498 of 1980 editions.
The book is as beautiful as you'd expect. It continues the production of Troilus & Criseyde by wrapping the felt-marked, laid paper in bound leather decorated with 22-carat gold.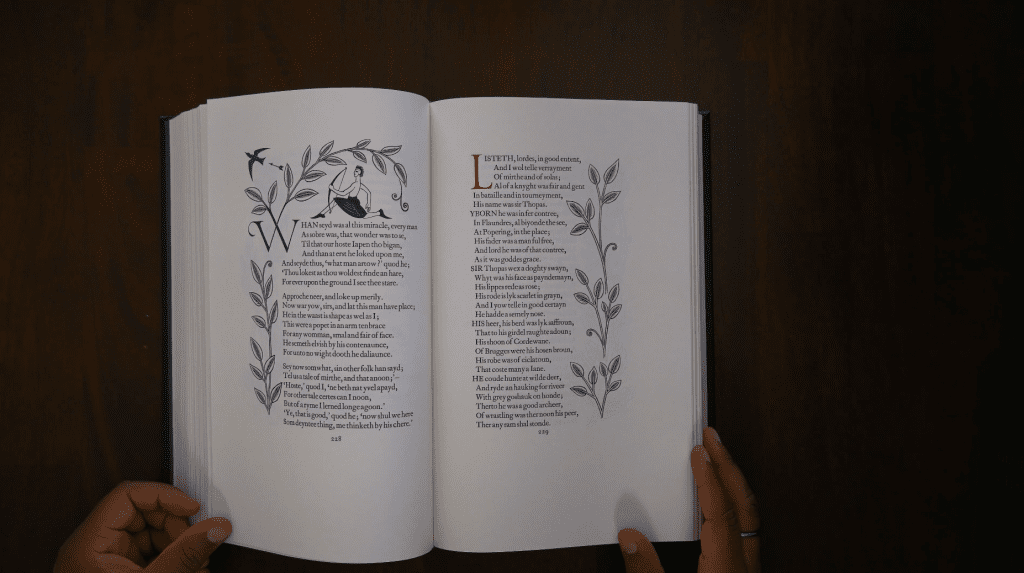 I love the artwork throughout the book that decorates many of the verses. Plants, flowers, and illustrations of people line the pages. Large drop caps that vary in color add spark. There are even some drop caps that forego formatting convention and stand outside the bounds—you'll see in the video below.
We all know of the Canterbury Tales, and I am elated that this copy exists within my personal library.
Book Details
Printed on Corolla Classic Watermark felt-marked paper
Decorative borders
Leather bound
Blocked in 22-carat gold
Gilded on all edges
Includes essay by Peter Holliday
Video
Here is a brief unboxing video so that you can see the beauty yourself.