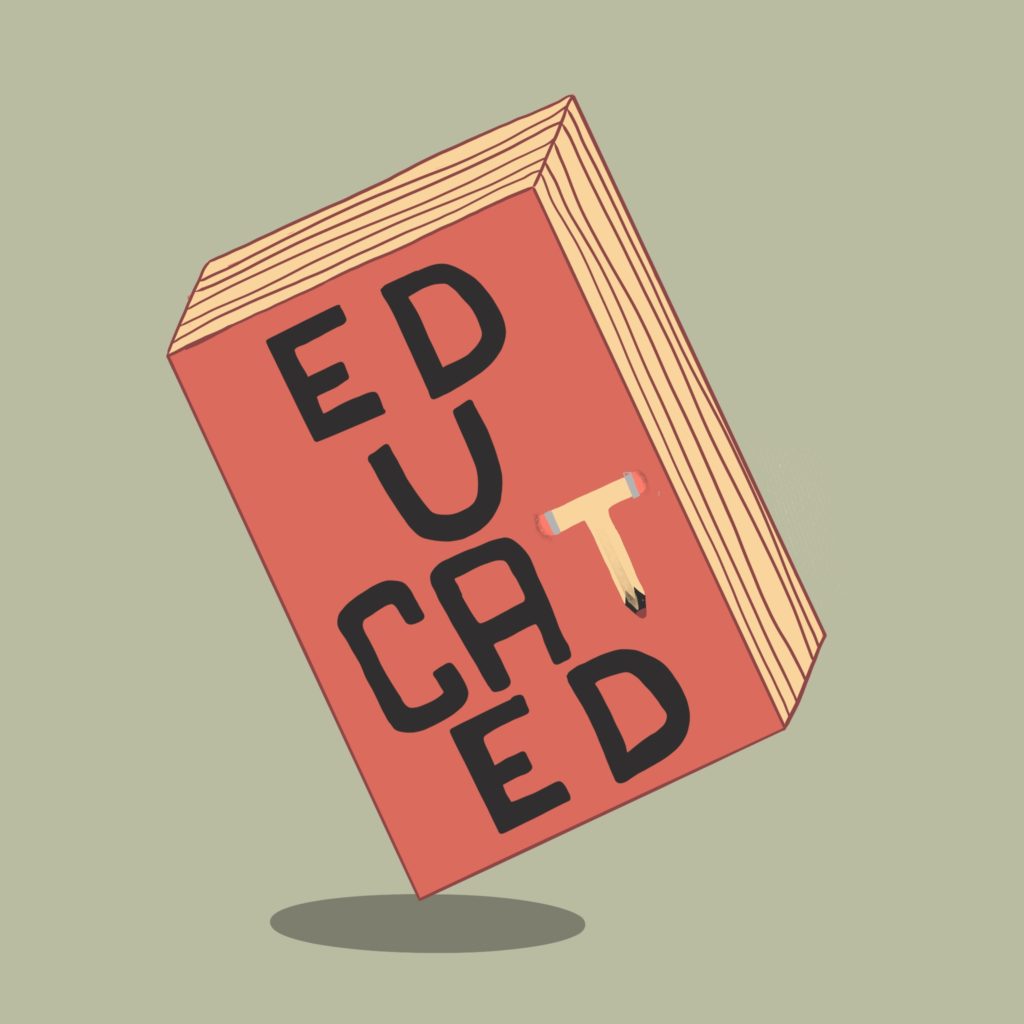 Title: Educated
Author: Tara Westover
Publisher: Random House
Rating: 5/5
Buy: Amazon (affiliate link)
Synopsis
Born to survivalists in the mountains of Idaho, Tara Westover was seventeen the first time she set foot in a classroom. Her family was so isolated from mainstream society that there was no one to ensure the children received an education, and no one to intervene when one of Tara's older brothers became violent. When another brother got himself into college, Tara decided to try a new kind of life. Her quest for knowledge transformed her, taking her over oceans and across continents, to Harvard and to Cambridge University. Only then would she wonder if she'd traveled too far, if there was still a way home.
Review
While I have a wide range of books I read, memoirs were never really part of my reading list. I added a few books to my list as part of project research (Project Dollar), and Educated was one of them. And I could not stop listening.
Instead of a page-turner, I listened to the audiobook and within 24 hours I was done.
You follow Tara, whose family is deep in the throes of conspiracy theories and anti-trust of the government, struggle to seek out an education. In each effort, she finds herself back at home with her family. And this is where you find that her education wasn't just in books.
At parts, I sympathized with Tara. To want to seek out education, to learn about the world, and at every turn, you have people telling you not to bother. Don't improve yourself. You're better where you at. But then you have others who whisper in your ear, egging you, pushing you to leave. To go see and experience the world outside your family bubble. This struggle is what I wanted to learn how she overcame. And it's why I could not stop listening.
Tara's family is abusive and dysfunctional. That is a given as you read, but you take the journey with Tara. You see the varying side of her father, her mother, her brothers. Not all are viewed in a singular light. There are complexities. There is nuance.
In Closing
This was a fantastic book. As soon as I finished, I found myself googling Tara, reading up on her and her family. Reading responses from one of her brothers on a book review, and just going back over little parts in the book that made me catch my breath. I hope this book makes you catch yours.